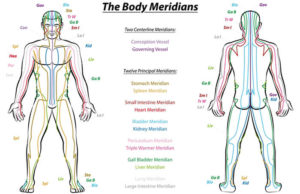 Michele and Andres recently completed the coursework for a masters in medical qi gong.  This has been a very rewarding and intense three year process that has involved a lot of study, travel, and focus. For those who do not know what
medical qi gong is
, it is an ancient, powerful system of healing from China that is useful for a wide variety of health concerns. It is Chinese medicine's version of energy healing, and one of the four branches Chinese medicine.  
Medical qi gong
has been practiced in China for thousands of years and, until recently (discontinued because of political reason), was offered in the hospitals in China.
Michele and I are so excited about this modality that we are offering something even more rare: a two person medical qi gong session. This means that both Michele and I will combine our energies to provide a healing session that is greater than the sum of its parts. This is the lamborgini of energy medicine sessions.
This two person medical qi gong session combines Michele's and Andres' unique styles into one 2 hour treatment.  We will offer individualized qi gong homework exercises that will allow you to continue the healing process on your own at home.  If desired, Andres will provide acupuncture, and Michele will provide a customized herbal formula as part of the session (cost of herbs is separate).  This session is available as both an initial visit or for anyone who is currently receiving care at
4 Branches Chinese Medicine Center
 for $310.
If you are interested in more rapid transformations and more focused attention in a healing session, this is a for you. If you are someone that benefits from more attention, more focus and more powerful interventions then this is for you. If you are ready to take your healing session to the next level then this is for you. A two person medical qi gong session is also good for people who have more complex physical, emotional, or spiritual issues they would like to address.
Don't miss out on trying this unique approach! The only danger is that you won't be able to stop coming back for more!
Book your appointment today at 336-739-0317.