You are probably here because you don't enjoy life as much as you could.  Whether you are struggling with chronic stress, chronic pain, low energy, depression or anxiety, headaches, or another health issue, these things can decrease your ability to feel a sense of vibrancy, connection and purpose.  Deep down you know that there is a way to address the root cause of these issues and gain a greater sense of ease, energy, radiance, and health. If you are like many of the people we work with, you have found your way here because you are ready to gain the tools to help your body heal so that you can more fully engage in the activities that give you a sense of meaning and purpose.
Your body is wise and it is not coming up with symptoms for no reason.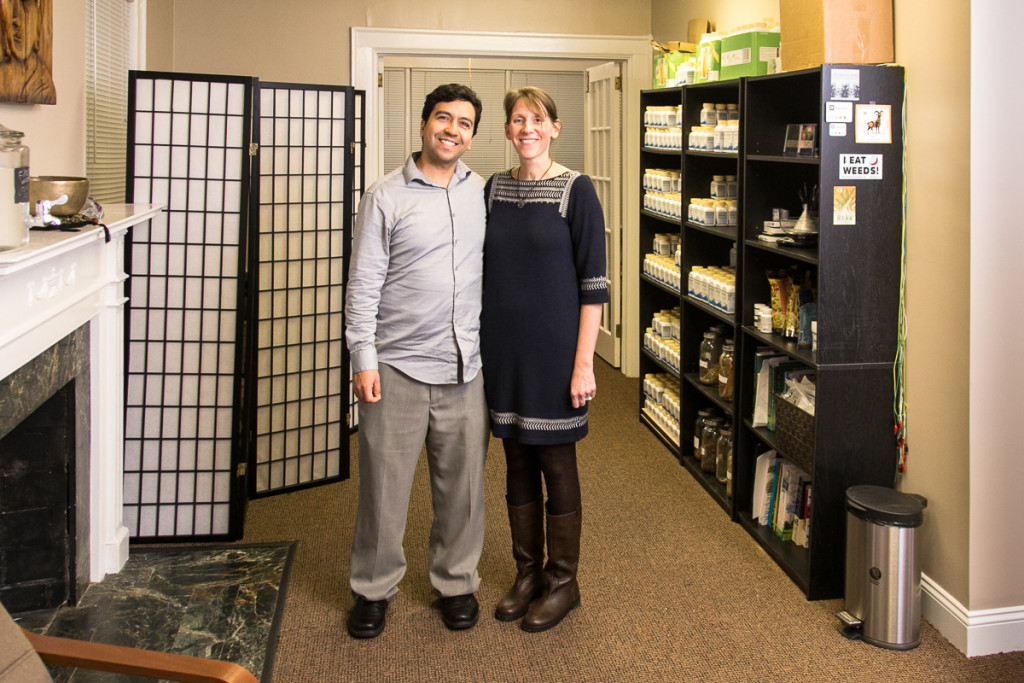 At 4 Branches we offer the wisdom of Chinese medicine to help you translate your body's language into a path to wellness. Together we have combined total of over twenty years experience working with people just like you, not just to put a 'bandage' on their pain or health issues, but to facilitate lasting healing and change on a deep, core level. All of the tools or branches we use – acupuncture, herbs, food, medical qi gong, and qi gong – are ones we are intimately familiar with because we have been using them, not just with our clients, but also in our own lives for a combined total of over thirty years.
Rather than just helping you feel 'a little better', our mission is to treat all facets of who you are —physical, emotional, and spiritual— so that you not only experience rapid relief, but you also have a blueprint for balanced and healthy living that will serve you for the rest of your life.
We offer herbal therapy, acupuncture, Chinese food therapy, medical qi gong, and qi gong classes to offer a range of services designed to meet each individual's budget and health goals.
To experience maximum value from our clinic, please take the following 3 steps now:
1)  Leave your name and email above for our free ebook titled, "Cultivating radiant Health with Chinese Medicine".  This ebook will give you a tremendous amount of tips and insights to quickly create better health.
2) Like our fan page here.  We have a thriving Facebook community where we post articles and items of interest to support you in creating radiant health, and we'd love to have you as part of it.
3) Call our office at 336-739-0317 to set up your first appointment or to discuss what option is best for you or schedule online now.  We're never too busy to help you!